Artforme was established in 2007 to indulge the owner's passion for letterpress printing. Originally located at M16 Artspace in Fyshwick, Artforme moved to the village of Hall in 2011 and then to its current location in Giralang in 2016.
Artforme produces a wide range of high-quality letterpress printing and is best known for its wedding stationery.
John (Sam) Steggall is a hand and machine compositor and was runner-up Victorian typesetting apprentice twice during his apprenticeship at The Dominion Press in Melbourne. He gained the Certificate of Printing from the Melbourne School of Printing and Graphic Arts (the printing industry's 'degree' at the time). Sam has over 30 years' experience in commercial printing including factory, estimating, sales and management positions.
The name 'Artforme' recognises letterpress printing as an art more than a science and refers to the forme which holds the image to be printed in the press.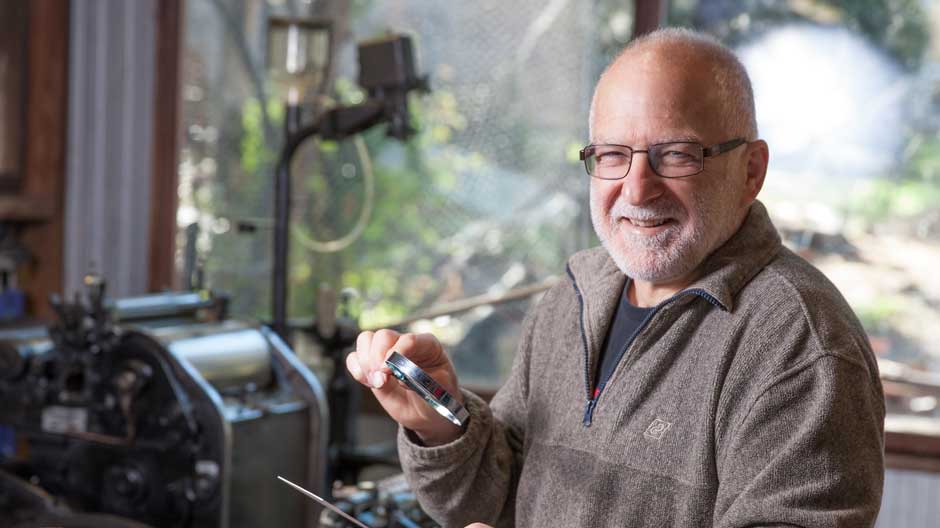 What is letterpress printing?
Letterpress printing originates from the mid 15th century and is a technique of relief printing using a printing press. Invented by Johannes Gutenberg, letterpress printing was the primary printing method right up until the second half of the 20th century when offset lithography took over.
Traditionally, letterpress printing used formes composed using moveable type. The modern day version of letterpress printing which uses photopolymer plates allows letterpress printers to produce type and images derived from digital artwork, fonts and scans.
Letterpress printing is back in fashion
Letterpress printing has seen a revival particularly with artists and designers as it complements the latest industrial, vintage and retro design trends. It also responds to consumer interest in hand-made stationery with a tactile quality. Illustrators and graphic designers love seeing their designs printed in letterpress due to the distinctive impression it leaves in the paper, adding visual impact to the type and artwork.
The resurgence of letterpress printing for wedding stationery became popular in the 1990s. The beauty and texture is appealing to brides looking for the classic feel and finish of letterpress printed invitations over conventional digital or offset lithography printing.
Letterpress – every impression is an original.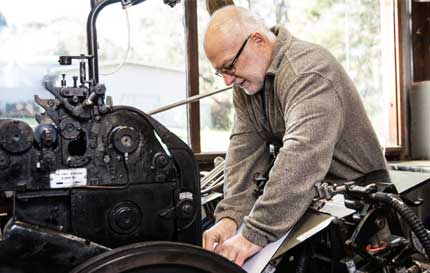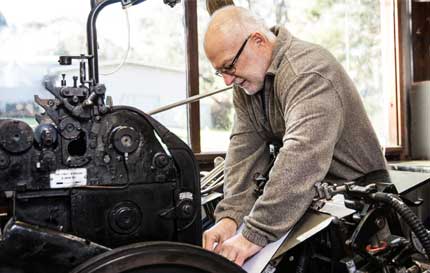 Meet Samantha – our graphic designer
Having completed a Bachelor of Graphic Design at the University of Canberra in 2016, Samantha's methodology involves combining the benefits of digital technology with her fierce penchant for print to create tactile, minimal design that inspires physical presence and its own brand of unique.
Samantha proudly shares Artforme's values and lends her background in visual communication design, photography and marketing to Artforme. If you're after a unique and tailored design solution for your project, brand or wedding stationery suite, we'll start you off with Samantha to create a truly special design that suits your needs and style – and really comes to life with letterpress.